Marble, with its timeless elegance and luxurious appeal, has been a symbol of opulence for centuries. In India, the demand for exquisite and high-quality marble is on the rise, as it is widely used in the construction and interior design industries.
From grand palaces to modern homes, marble has always been a preferred choice for adding a touch of sophistication and class.
In this article, we will explore the top 10 best and highest-priced luxurious marbles available in India, each with its unique characteristics and beauty.
Top 10 Best Highest Price Luxurious Marble
The world of luxurious marbles in India offers a diverse range of options, each with its unique charm and appeal.
Whether you prefer the timeless beauty of Makrana Marble or the striking elegance of Statuario Marble, these marbles have the power to transform any space into a haven of luxury and sophistication.
Bhutra Marble & Granites offers a multiple range of premium-quality luxuriant marble and granites at the most affordable price range in India. See our most luxurious selection for your home and other commercial uses.
1. White Statuario Marble
White Statuario marble is characterized by its pure white background with bold and dramatic grey veining. It is considered one of the most exquisite and high-end marble varieties globally. The brilliance of White Statuario marble makes it a top choice for grand flooring, opulent countertops, and luxurious wall cladding in upscale homes and hotels.
✅ Price Range: INR 1,500 to INR 5,000 per square foot
2. Portugal Michelangelo Marble
Portugal Michelangelo marble features a creamy white base adorned with intricate grey and gold veining. This marble exudes elegance and sophistication. It is often used to create stunning accents in bathrooms, fireplaces, and exclusive foyer areas.
✅ Price Range: INR 1,200 to INR 4,000 per square foot
3. Onyx Marble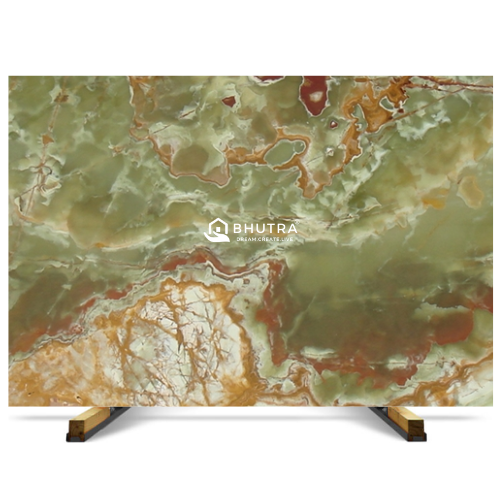 Onyx marble is famous for its translucent properties, allowing light to pass through, creating a mesmerizing effect. It comes in various colors such as green, honey, and white. Onyx is a favorite for creating illuminated bars, luxurious countertops, and backlit wall panels in high-end bars, restaurants, and homes.
✅ Price Range: INR 2,000 to INR 10,000 per square foot
4. Semi-Precious Stone Marble
Semi-precious stone marbles like agate, amethyst, and quartz are prized for their natural beauty and uniqueness. These marbles are often used as statement pieces in upscale interiors, including luxurious tabletops, artistic wall panels, and exclusive furniture.
✅ Price Range: INR 12,00 to INR 10,000 per square foot (varies by stone type)
5. Imported Granite
Imported granite varieties like Black Galaxy, Blue Pearl, and Kashmir White are renowned for their durability and vibrant colors. They are commonly chosen for kitchen countertops, flooring in high-traffic areas, and outdoor applications in luxury homes and commercial spaces.
✅ Price Range: INR 2000 to INR 6000 per square foot (varies by type)
6. Makrana Marble
Makrana marble, famous for its use in the construction of the Taj Mahal, boasts a pristine white color with intricate grey veining. It has a rich history and remains a symbol of luxury. Makrana marble is often selected for classical architecture, flooring, and ornate sculptural work.
✅ Price Range: INR 200 to INR 800 per square foot
7. Italian Carrara Marble
Italian Carrara marble is renowned for its subtle, light greyish-blue veins on a white background. It is a classic choice for luxury bathrooms, elegant wall cladding, and statues. The timeless beauty of Carrara marble adds an air of sophistication to any space.
✅ Price Range: INR 600 to INR 2,500 per square foot
8. Imported Botticino Marble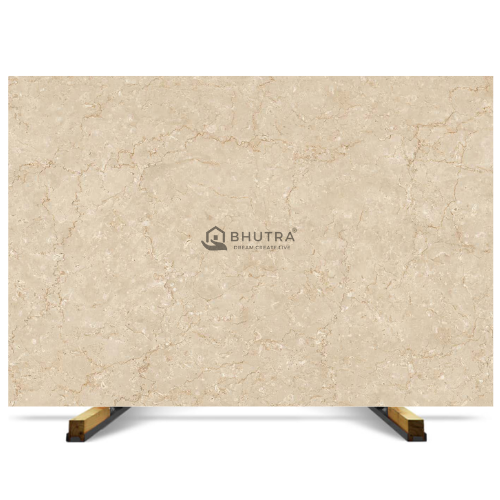 Botticino marble, originating from Italy, features warm beige and cream tones with delicate veining. It is an ideal choice for creating a cozy and luxurious ambiance in residential interiors. It is often used for flooring, countertops, and decorative elements.
✅ Price Range: INR 300 to INR 1,200 per square foot
9. Rainforest Brown Marble
Rainforest Brown marble, quarried in India, showcases unique patterns resembling tree branches and rainforest landscapes. This marble is frequently used for flooring and wall applications, adding a touch of nature-inspired luxury to homes and commercial spaces.
✅ Price Range: INR 400 to INR 1,500 per square foot
10. Blue Dunes Marble
Blue Dunes Marble is an exotic variety known for its rich blue and brown hues with intricate patterns reminiscent of ocean waves. It is often chosen as a statement piece for kitchen islands, accent walls, and luxurious outdoor spaces in upscale homes and resorts.
✅ Price Range: INR 800 to INR 3,000 per square foot
Why Choose Bhutra Marble & Granites?
Choosing Bhutra Marble & Granites as your marble and granite supplier can offer several advantages due to the company's commitment to quality, extensive product range, and customer-centric approach. Here are some reasons why you might consider Bhutra Marble & Granites:
Wide Range of Choices: Bhutra Marble & Granites offers a diverse selection of marble, granite, and other natural stones. Whether you're looking for classic options like White Statuario or more exotic choices like semi-precious stone marbles, they have a wide variety to cater to different preferences and design requirements.
Quality Assurance: The company is known for its commitment to quality. They source their materials from reputable quarries and ensure that each product meets stringent quality standards. This commitment to quality ensures that you receive durable and visually appealing stones for your projects.
Competitive Pricing: Bhutra Marble & Granites strives to offer competitive pricing without compromising on quality. This means you can access luxurious marble and granite varieties at reasonable prices, making it an attractive option for both residential and commercial projects.
Expertise and Knowledge: The team at Bhutra Marble & Granites is knowledgeable about the various types of natural stones they offer. They can provide valuable insights, recommendations, and technical guidance to help you make informed decisions about the best materials for your specific project.
Customization: Bhutra Marble & Granites understands that each project is unique. They offer customization options, allowing you to tailor the size, finish, and design of your marble or granite products to suit your exact requirements.
Timely Delivery: Timely delivery is crucial in construction and renovation projects. Bhutra Marble & Granites is known for its efficient logistics and delivery system, ensuring that your materials arrive on schedule, minimizing project delays.
Excellent Customer Service: Customer satisfaction is a priority for Bhutra Marble & Granites. Their customer service team is responsive and ready to assist you throughout the selection, ordering, and delivery process. They can address your queries and concerns promptly.
Environmentally Responsible Practices: The company is committed to sustainable and environmentally responsible practices. They strive to minimize waste, reduce their environmental footprint, and adhere to ethical sourcing practices.
Experience and Reputation: Bhutra Marble & Granites has built a strong reputation in the industry through years of experience and consistent delivery of high-quality products. Their track record and positive customer feedback speak to their reliability and credibility.
Nationwide Reach: With a widespread distribution network, Bhutra Marble & Granites can cater to customers across India, ensuring that their products are accessible to a broad clientele.
Bhutra Marble & Granites stands out as a reliable and customer-focused supplier of marble and granite materials, offering a vast range of options, competitive pricing, and a commitment to quality.
Whether you are working on a residential renovation, commercial project, or any other construction endeavor, choosing them can be a prudent decision.
FAQs
Where can I buy these luxurious marbles in India?
You can find these marbles at specialized marble suppliers and dealers across India but if you are not compromise in quality and prices go with the Bhutra Mable & Granites Kishangarh, Rajasthan for buy finest quality marble at the best price in India.
Are these marbles suitable for both residential and commercial spaces?
Yes, these marbles are versatile and can be used in both residential and commercial settings.
What is the price range for these luxurious marbles?
The prices can vary significantly depending on the type and quality of marble. It's best to check with local suppliers for current pricing.
Do these marbles require special maintenance?
Some marbles may require sealing and regular maintenance to preserve their beauty. Consult with experts for proper care instructions.
Can I use these marbles for outdoor applications?
While some marbles can be used outdoors, it's essential to choose the right type and finish suitable for outdoor conditions.
🙏 Thanks For Reading Continue!